Family-Based Immigration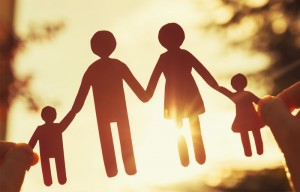 Family-based immigration is the process by which a U.S. citizen or lawful permanent resident petitions for a family member to get an immigrant visa (if the family member is residing abroad), or a green card (if the family member is here in the U.S.). Although some of the immigration forms used to petition on behalf of qualifying family members, such as the I-130 and I-485 appear simple to complete, it is important to retain an attorney to make sure that you are eligible to petition for your relative. Common issues that arise include:
priority dates for a given family category with annual visa caps may not be available, or may have retrogressed,
your family member may be subject to a grounds of inadmissibility for which they need a waiver, such as unlawful presence in the U.S., or due to criminal history
you are not eligible to sponsor a family member due to low income, or need a joint-sponsor, or household member to pool your income to qualify
your relative entered the United States illegally, or is no longer in status
Even if you are certain that you can sponsor your family member and that your family member is admissible to the United States, it important to hire an experienced immigration attorney to ensure you provide the proper supporting documents with your application and to adequately prepare you for the interview. This is especially important for petitions on behalf of a spouse as USCIS is more likely to suspect such applications as fraudulent, and the burden of proof is on the applicant to prove that the marriage is legitimate, and not entered into simply to obtain immigration papers. A competent immigration attorney can tell you how to avoid any potential pitfalls, and advise you on the documents that USCIS deems most important to proving your relationship, such as joint tax returns, joint bank accounts, etc.